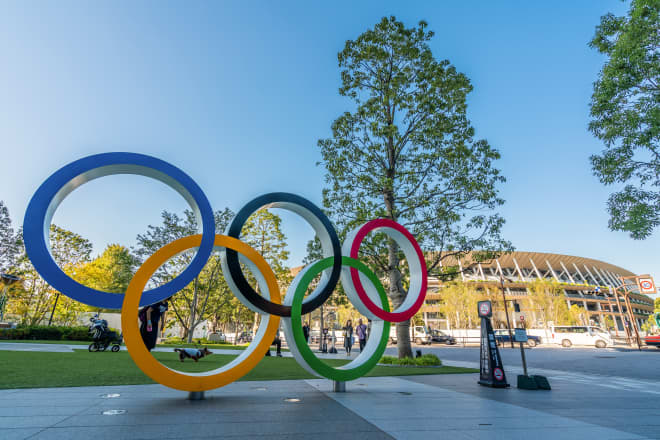 After the world's most impressive athletes expend all their energy to compete in their respective fields at the 2021 Tokyo Olympics, they return to the Olympic Village to get a good night's sleep on… cardboard beds. It doesn't seem very glamorous, and to be fair, it's not. But the cardboard beds in the Olympic Village are actually pretty cool, and incredibly eco-efficient.
Ahead of the Games, 18,000 cardboard bed frames were crafted by Japanese company Airweave out of recycled paper materials, and 8,000 of those beds will be repurposed for athletes in the upcoming Paralympics, Dezeen reports. Each cardboard bed comes with a customized mattress made with polyethylene fibers that Airweave says can be recycled infinitely into other products.
Before the Games were cancelled due to the pandemic, the committee rolled out a strict sustainability plan that vendors had to abide by. After use, Airweave will donate the cardboard bed frames to national organizations. And though they're made from paper, the beds themselves were designed to withstand up to 440 pounds (as some athletes, like Team USA Rugby player Ilona Maher and her teammates, have put to the test).