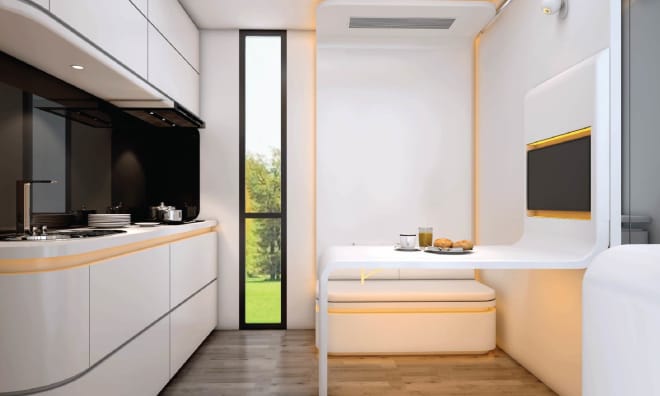 When the founders of Nestron visited Papua New Guinea in 2013, they came away with wanting to build stable housing for those who need it. By 2017, Nestron had been founded and the company began manufacturing futuristic tiny homes that are both earthquake- and fire-resistant.
The tiny homes, that look like pod houses out of a sci-fi flick, come in five different models, all of which are 100 percent prefabricated and built up with smart features and green technology. The company found that by prefabricating their homes, they could maximize accuracy in building while minimizing material waste.
Even so, the Nestron homes are customizable to a certain extent. Buyers can choose from several color scheme options as well as furniture styles (the homes come fully furnished).
Because they don't need to sit on a foundation, Nestron tiny homes leave minimal impact on the land, save for electrical and plumbing — though, customers can choose to go green with solar panels and/or a composting toilet.