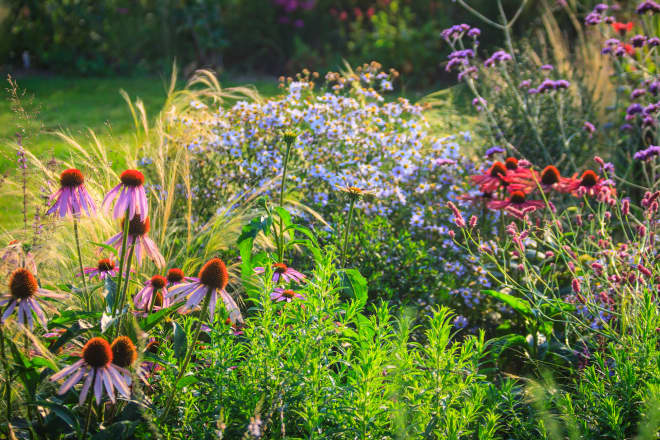 For most of the United States, the month of August signals the beginning of the end of summer (sorry, summer lovers!). It's also a month that is typically accompanied by excessive temperatures and dryness: Across the board, the median temperature for the United States in August is between 85 and 90 degrees Fahrenheit. That's hot, especially for plants! Gardens you planted in early spring are stressed from the heat and are most likely in need of some help to keep blooming until the killing frost later this fall. A late summer refresh typically involves cutting back dead blooms, digging out dead annuals, and pruning crispy foliage. This tidying up might leave you quite a few holes in your garden, but don't worry — gaps will be easy to fill.
Just because it's the end of summer it doesn't mean that it's too late to plant in the garden. In fact, many plants — such as spring bulbs and perennials — need to be planted in the late summer or early fall months, depending on your zone, in order to generate enough energy to bloom in the spring. Not to mention, it's never too late to add some colorful annuals to your outdoor space! You'll be able to find many of them on sale right about now, along with quite a few perennials. Herbs are also a great addition this month as they're easily moved indoors once the weather turns chilly so you can continue your edible gardening long past the last days of summer.
Here are five fabulous options of things to plant in the hot, dry month of August.